Development and application implementation of Enterprise Risk Management - Automotive company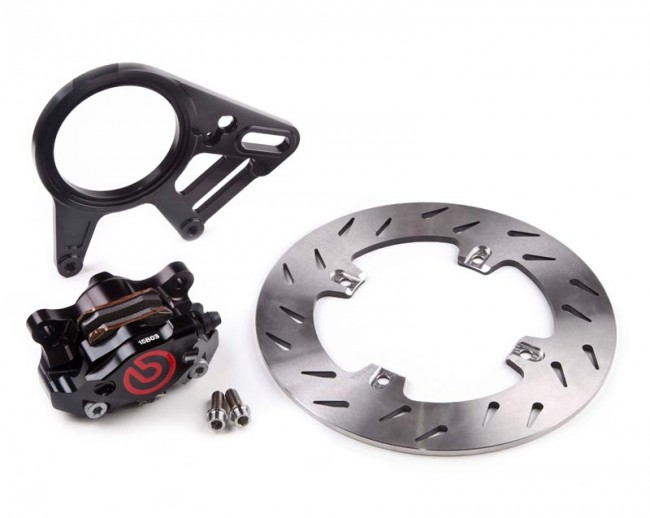 Development contract, implementation and continuous improvement of new processes and functionality of the Enterprise system of Risk Management
The Need
Automate the activities charged to the Risk Manager in a logic of effectiveness and efficiency through the improvement of the performance for the management of activities of the entire Risk Management process

Increase the communication process towards the BoD and analyze the performance through the generation of ERM Reports and Custom Indicators

Share with all Risk Owners of the respective legal entities, in the different countries, the risk model and the compilation of the specific "Risk Event" cards

Allow a better representation of the RM process thanks to the generation of Custom Views for Risk Owners and related assistants

Integrating the risk assessment of the project into the Risk Model and extending it to the Supply Chain Area
---
The Solution
Functionality

Specifications
Contesto

Asset, Processes, Layout, Risk Family, Macro Area of Risk, Risk Area, Map of Risks.

Identificazione Aggiornamento Rischi
Identification and updating of risks by family, macro area, area, process and process phases; loc

atio

n of the Risk by geographical area, country, company, business unit, organizational area; association risk owner for role and person, identification of roles/person involved internal and external, expected date of interview
Gestione Cambiamenti

Management of organizational changes, locations, products, services, suppliers

Interviews management

Management of interviews by the Risk family, macro risk area, Risk area, Risk; role and person interviewed, interview date, reference period, Risk scenario, products, suppliers, recruitment, mitigation and control proposals, interview history

Investigation Events

Identification, analysis, evaluation of the risk of the event and impact on the objectives of the plan; management of the action plan at the macro level

Risk card

Summary of Risk with information from Risk Update Identification, Interviews Management; Events and risk assessment by objective of plan, product, supplier, client,

Asset analysis

Identify threats and map controls for assets

Threats Analysis and Controls

Impact analysis for identified threat and associated controls, impact reduction efficacy

Impact Processing
and Probability

Processing, outcome processing, evaluation, treatment, elemental risk distribution, current, planned; high elementary risk due to threat on process, high current risk due to threat on process, high risk due to threat on trial.

Evaluation and General Framework Risk Management

Impact and probability evaluation on cash flow, ebit and total impact on the basis of information from: Risk Sheet, Asset Analysis, Threats and Controls Analysis, Impact Processing and Probability

Adjustment Plan e
Improvement actions

Risk mitigation actions, with priority, responsible action verification criterion, role of action manager, expected closing date, effective closing date, output for AC (from Adjustment Plan) and output for Objectives (from Plan Improvements)

Human Resources

Personal Data, Roles and Responsibilities Management, Organization Chart and Job Description.
During the development of the project related to the computerization of the Risk Management process, further requirements were acquired, both of a conceptual type (eg. operating logic, etc.), and methodological (for example, evaluation algorithms, etc.), both of a cultural nature (eg. characteristics of Risk Owners, etc.) and of a functional nature (eg. to meet the needs of representation, reporting, etc.).
We have implemented with the customer team an Agile methodology that allows the rapid verification and evolution of the requests presented also by virtue of the KRC
®
technology that allows to preserve the acquired data (imported or imputed).
---
Benefits
The management of organizational and domain structures with a common factor

The insertion of data into the process phases templates

The management of access profiles for different contacts and users

The management of multi-level authorization workflows

Integration with external data through automated and timed imports and exports

The production of reports and dashboards

Assignment of activities and actions to other contacts with notification

The dissemination of best practices, between Group companies and departments