Partners4Innovation, a DIGITAL360 society, offers Advisory and Coaching services to businesses and Public Administrations to support them in the process of Digital Transformation and Entrepreneurial Innovation. To do this, Partners4Innovation adopts a unique service model (called the "Advisory Engine") that aims to overcome the limits of scalability and cost of the classic consulting models.

Augustas Risk Services was born on 1 July 2019, inheriting the experience, know-how, customers and references of MAO Risk Consulting and the Risk Consulting department of PCA Consultative Broker.

Leader in supporting the growth of client companies through tailored risk management solutions, with an integrated and coordinated approach aimed at analyzing all risks, and taking into consideration all the tools available for their management, achieving the goal of maximum protection at minimum total cost.
Consilia, through an integrated approach, a flexible structure and a very sharp professional skill, Consilia offers, to their own Customers, consulting and training services in the following areas:
Health & Safety at work
Environment
Human resource development
Conslila also supports their own Customers in all services related to the financing of the consulting and training.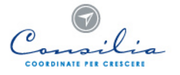 Edinform deals in health and safety and environmental compliance management systems.
In this scope it offers services of:
Modeling, start-up and launching applications;
Identification and updating of applicable rules and their contextualization;
Survey Management (systems and fulfillment);
Regulatory compliance audits (documentary and operational)
Risk Management and Actuarial + Strategic Consulting proposes quantitative risks analysis and economical-actuarial evaluations that are preparatory for the choice of treatments, management and control of the best strategies, facing the risks. Analysis and evaluation could be directed to specific risks categories (Operating, financial, etc.) practically to the whole sort of risks, using the typical Enterprise Risk management approach.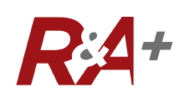 Protection Trade, is a company specialized in Corporate Compliance, Systems Management and Risk Management since 2001, specializing in the dissemination and realization of ethical and compliant best practices that enable its customers, through a process of streamlining and simplifying internal processes, reduce legal and financial risks while at the same time increasing the efficiency and effectiveness of managing their business.